Watch KSW on Viaplay!
With the Viaplay Total package you can follow all KSW fights live and more!
Upcoming events:
November 11 KSW 88 Rutkowski – Kaczmarczyk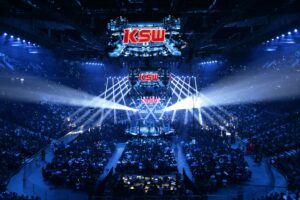 Which package is needed to watch KSW?
You will need a Viaplay Total-package to watch KSW, where you will also gain access to all of Viaplay Groups others rights from the world of sports, as well as series and movies.
Click here to buy Viaplay Total.
How can I find KSW?
You can find KSW event in our Sport tab and also in our Sport schedule on the bottom of Sport page.
Is there a binding period on Viaplay?
That depends on the subscription you chose. By picking Viaplay Total Annual, you will save 20% and bind yourself for a full year.
However, if you select the normal Viaplay Total there is no binding period and you can come and go as you please. Payments are made in advance and are monthly.
You can read more about creating an account and getting a package here!
What devices can I use with Viaplay?
Can I watch KSW afterwards?
All sport event will be available for 48 hours after the end of the broadcast here on Viaplay.
Can I watch KSW with Polish commentary?
Yes, you can watch KSW with Polish commentary.
Just select the language (ENG/PL) at the bottom of the screen.